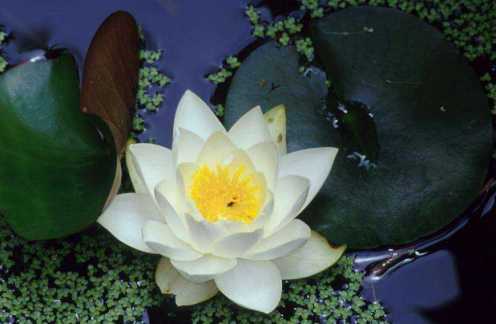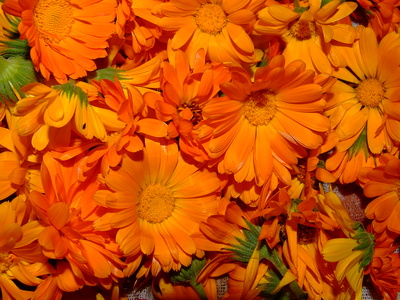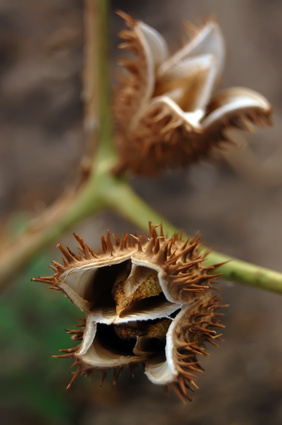 Welcome to Purple Sage Medicinal Herbs. This website is maintained by a Medical Herbalist as an information resource for those interested in medicinal herbs and their applications, including students of complementary and alternative medicine, botanists, gardeners, cooks, and anyone wanting to learn more about traditional herbal medicine. If you are intending to use herbal medicines yourself you should first read the safety statement.
---
---
Herb Profiles: An expanding database of monographs on individual herbs and their medicinal uses. These can be located by either the Common or Botanical name and are accompanied by a glossary of medical terminology used in the text.
Treatments: This section deals with a selection of common ailments and possible herbal treatments.
Shop: Buy dried herbs, herbal capsules, lotions & potions, books, gifts and much more. The Online Shopping Basket is available only to UK customers. Orders from overseas are welcome too, but you must email your order to me so that I can work out shipping costs to your country.
Books and Equipment shop: In association with Amazon, all the herbal books and equipment you'll need, all in one place. Mainly aimed at students and practitioners, there's something here for everyone who loves herbs
Recipes: Seasonal recipes and simple crafts using herbs and spices.
Links: Other sites which you may find of interest, including suppliers of herb seeds and plants, how to find your nearest medical herbalist, conservation organisations, holidays & activities, and lots more.
---
Which herb books are being recommended by Amazon this week? -
click here
---
My name is Christine Haughton and I am a medical herbalist living and working in North Yorkshire, England. I am a member of the National Institute of Medical Herbalists and the College of Practitioners of Phytotherapy, and a Fellow of the Royal Society for Public Health. My practice is located in West Heslerton - about 10 miles east of Malton and 12 miles west of Scarborough, North Yorkshire.
If you would like to make an appointment for a consultation, please call me on 01944 728305 between 9am and 5pm, Monday to Friday - it would be appreciated if you could call only during these times. If I am unable to take your call (I don't interrupt client consultations to answer the phone), please leave a message with your name and telephone number so that I can get back to you. Alternatively, send an email to [email protected]. You should telephone ONLY if you wish to make an appointment - please use email for all other enquiries.
You should allow up to an hour and a half for your first consultation and up to 45 minutes for follow-up visits. Payment is by cheque or cash. Please note that I cannot accept credit/debit card payments for consultations.
NB. I am prohibited from giving specific medical advice to individuals over the internet or telephone so please do not waste your time or mine by emailing or calling me with detailed information about your health problems - I can only undertake face-to-face consultations for what should be obvious reasons. Diagnoses cannot be made remotely, and I cannot offer any advice or treatment until I am satisfied that I know what I'm dealing with! The herb profiles and treatment suggestions on this website will help enable you to choose which herbs might be appropriate for minor ailments. For more serious or chronic conditions you should seek professional advice. This is particularly important if you are taking medication from your doctor or pharmacist, as some herbs can interact adversely with other drugs. If you would like to have a consultation with a medical herbalist then you should click here to find a qualified practitioner in your area.
Please note that I am unable to take telephone orders for items in the online shop - you may order online or by post and you can find instructions on how to do both by clicking here.
By the way, the name 'Purple Sage' was inspired by the 70's San Francisco band New Riders of the Purple Sage of 'Lonesome LA Cowboy' fame!
The information and recommendations contained within this web site are not intended to take the place of diagnosis and treatment by a qualified practitioner. I cannot accept responsibility for any adverse effects which arise from self-medication. Any persistent condition should always be referred to a medical herbalist or doctor, and all medicines, including herbs, should be avoided during pregnancy unless prescribed by a doctor or herbalist. Never give herbs to babies and children without checking with a qualified professional first. Likewise, never take herbs in conjunction with other medication without first checking whether it is safe to do so.
Many individuals practice as herbalists in spite of having little or no training in medical, pharmacological or botanical sciences. Therefore, it is important to choose a qualified practitioner who is a member of a professional organisation with appropriate insurance. They should have completed a minimum of three years full-time training, - you should never be afraid to ask for evidence of this. Just because herbs are 'natural', it does not mean that they are safe for everyone to use. Only a trained practitioner will be fully aware of potential adverse effects and herb-drug interactions, and will be able to recognise those circumstances in which herbs may not be the most appropriate treatment.
To find your nearest qualified medical herbalist, contact the National Institute of Medical Herbalists (NIMH) or the College of Practitioners of Phytotherapy (CPP), whose members have all undergone a rigorous three to four-year training course and who adhere to a strict professional code of ethics. Contact details are listed below. Your local Yellow Pages may also list herbalists in your area - look for the initials MNIMH, FNIMH or MCPP after their name.