Zea mays (L)
Synonyms: Stigmata maydis, Maidis stigmata, Indian corn, maize, Yumixu (Chinese)
Order: Graminaceae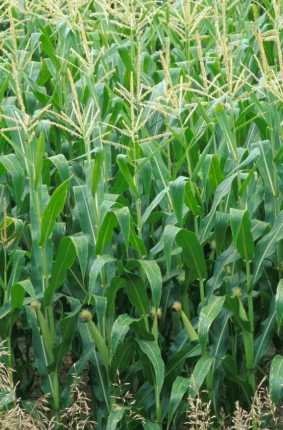 Description: Cornsilk refers to the stigmas from the female flowers of maize., fine soft threads 10-20cm long. When fresh, they are like silk threads of a light green or yellow-brown colour; when dry, they resemble fine, dark, crinkled hairs.
Parts used: Stigmas and styles
Collection: The stigmas should be collected just before pollination occurs, the timing of which depends upon climate. Zea is best used fresh as some of the activity is lost with time.
Constituents: flavonoids, chlorogenic acid, saponins, volatile oil, fixed oil, resin, sugars, phytosterols, allantoin, tannin, minerals (especially potassium)
Actions: mild diuretic, urinary demulcent, tonic, antilithic
Indications: dysuria, cystitis, urethritis, nocturnal enuresis, prostatitis.
Therapeutics and Pharmacology: As a soothing diuretic, Zea is a useful remedy in any irritation of the urinary system. It is used for renal problems in children and as a urinary demulcent combined with other appropriate herbs in the treatment of cystitis, urethritis and prostatitis. The diuretic action is in part due to the high concentration of potassium. Zea was used in the past in the treatment of gonorrhoea. French herbalists use it to thin the bile and promote bile flow, and Chinese research confirms this action. It is also believed to lower blood pressure.
Combinations: Combines well with Agropyron, Arctostaphylos or Achillea in the treatment of cystitis, and with Agrimonia and Equisetum in enuresis. It may be used with Alchemilla arvensis and Eupatorium purporeum in phosphatic or uric acid gravel.
Caution: No contraindications are known
Preparation and Dosage: (thrice daily)
Regulatory status GSL
Dried: 2-8g or in infusion
Liquid Extract: 1:1 in 25% alcohol, 4-8ml
Tincture: 1:5 in 25% alcohol, 5-15ml
Syrup BPC (1923) 8-15ml
Additional Comments: Corn is a valuable cereal; the kernels have fibrous coats that help to relieve constipation, and contain starch, protein, and an oil rich in polyunsaturated fatty acids, which lower the risk of heart disease. In Chinese medicine cornsilk is used for oedema of various origin and for hepato-biliary disease.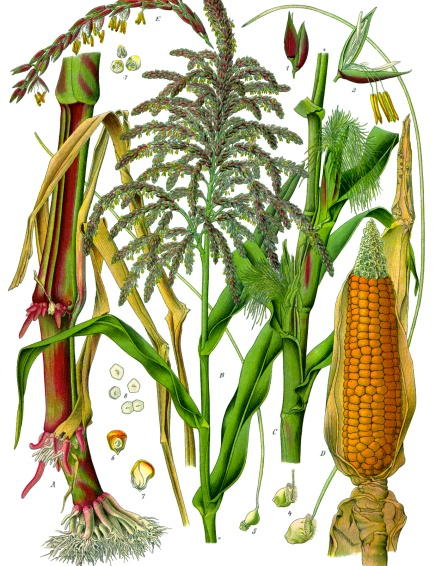 Bibliography
BHMA 1983 British Herbal Pharmacopoeia, BHMA, Bournemouth.
Bradley, P.R. (ed.) 1992 British Herbal Compendium, Volume 1, BHMA, Bournemouth.
Grieve, M. 1931 A Modern Herbal, (ed. C.F. Leyel 1985), London.
Hoffmann, D. 1990 The New Holistic Herbal, Second Edition, Element, Shaftesbury.
Lust, J. 1990 The Herb Book, Bantam, London.
Mabey, R. (ed.) 1991 The Complete New Herbal, Penguin, London.
Mills, S.Y. 1993 The A-Z of Modern Herbalism, Diamond Books, London.
Polunin, M. and Robbins, C. 1992 The Natural Pharmacy, Dorling Kindersley, London.
Wren, R.C. 1988 Potter's New Cyclopaedia of Botanical Drugs and Preparations, C.W.Daniel, Saffron Walden.