Non-UK customers MUST click here first and read instructions for ordering
Click here for ordering and shipping information
I shall be away from 20th January to 4th February 2018 inclusive. You may still place an order during this period, but it will not be dispatched until I return.
On-line shopping currently available only to UK customers. Just click on the items you wish to purchase, then scroll to the bottom of the page to view the contents of your shopping basket. You can continue to browse the store or proceed to checkout at any time. If you make a mistake, you will have the opportunity to edit your shopping basket. If you prefer to pay by cheque/PO, click here.
The Purple Sage range of creams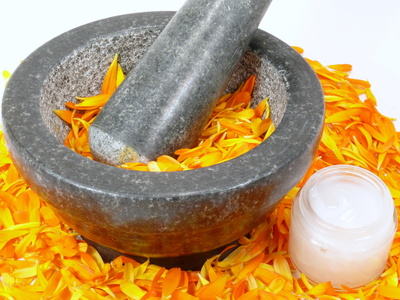 and gels
Gardener's handcream (60g) - with lavender essential oil and comfrey and marigold infused oils, for hard-working gardeners and hands that do dishes. Mildly antiseptic too, so suitable for cuts and abrasions. £5.25
Aloe vera moisturising cream (60g) - a gentle, unscented moisturiser for sensitive skin, and for men who don't want to smell like a bouquet of flowers. £5.25
Frankincense & Rose moisturising cream (60g) - a beautifully scented cream based on an ancient Arabian recipe and suitable for mature or sensitive skin. Great for the relief of sunburn. £5.25
Horsechestnut Gel (60g) - for tired, aching legs £4.75
Horsechestnut and Calendula cream (60g) £5.25
Arnica Gel (60g) - for bruises and sprains £4.75
Seaweed and Aloe Vera Eye Gel (20g) - for tired eyes and to reduce puffiness. Helps to relieve the irritation of hay fever. £3.25
Insect Repellent Balm (30g) - with Neem oil and a blend of essential oils. Midges and mozzies beware! £5.00
Muscle & Joint Ease (60g) - a powerful blend of warming and anti-inflammatory herbs; suitable for tired, weary muscles, joint pain, sprains and sports injuries. This is my all-time bestseller. £5.25
Infused Herbal Oils
The following herbs have been macerated (infused) in sweet almond oil for a number of weeks. For topical application.
St.John's Wort (Hypericum) Oil (100mls)
This may be applied externally for neuralgia and may ease the pain of sciatica and shingles. It also soothes burns by lowering the temperature of the skin. NB: St John's Wort may occasionally cause sunlight-sensitivity, so don't expose the skin to bright sunlight after applying this oil £5.75
Calendula (Marigold) Oil (100mls)
Great for cuts and grazes and to soothe sunburn £4.75
Comfrey Oil (100mls)
Traditionally used to treat sprains and inflamed joints £4.50
Distilled Aromatic Waters
These are for external use only
Bitter Orange (100mls)
A wonderful toner, particularly for oily skin £5.25
Damask Rose (100mls)
A nourishing toner for dry skin in particular. Uplifts the spirits too! £5.25
Witch Hazel (100mls) (Non-aromatic) Apply to bruises or sprains, or use in a compress for tired eyes. £3.25
All these light, creamy ointments are lanolin, artificial colourant and perfume-free. They are well proven and are suitable for all age groups and skin types. They have been tested on humans only. Base contains natural sweet almond and coconut oils, and approved cosmetic preservative to ensure stability.
All are suitable for vegetarians and vegans.

Bio-Health Arnica Ointment
42g £5.99

Bio-Health Chickweed Ointment
42g £5.99

Bio-Health Comfrey Ointment
42g £5.99

Bio-Health Marigold Ointment
42g £5.99

Bio-Health Vitamin E beauty cream - a light, fragrant lanolin-free cream that can be used during the day as a moisturiser, base or general face cream. It is also suitable as a light night cream and ideal for all skin types.
50ml £4.35
Bio-Health Vitamin E lotion - a lighter version of the cream, for all-over use. Comes with a handy pump dispenser for ease of use.
250ml £5.97